Immer Farbe is a personal project that I have undertaken, an online shop full of colourful products from New Zealand artists and makers. I also do pop-up shops, exhibitions and markets under this branding. I wanted a
simple logo to begin with that I can adapt to different situations with ease, and a logo that I could expand on, make fun, and differentiate if I feel like it in the future. To the right are a few examples of the website (I designed, set-up and took the product photography images for this).


Below is an image of the business cards I have designed for the business - these are round (about 3.8mm wide) and I get a lot of compliments about how much people love them when they get given them, which is great!
I handmake these business cards myself - printing them on the home printer and cutting them out with a hole punch, to make them as low cost as possible. The feel of the branding of this at them moment is to be basic and clean, so that the focus is on the bright and colourful art and wares.
Click on the images below to flick through and enlarge. 
Below are some images from inside the past couple of Immer Farbe Pop-up Shops and Exhibitions, which I also co-ordinate, set-up and run. The first images are from the Dec '22 Pop-up in the Life in Vacant Spaces Incubator Container in the Christchurch CBD with 40 artisans work. The Second half are from the "Proud" Exhibition and Pop-up Shop held in the Arthole Gallery in Central Christchurch in March '23 with 75 artisans work.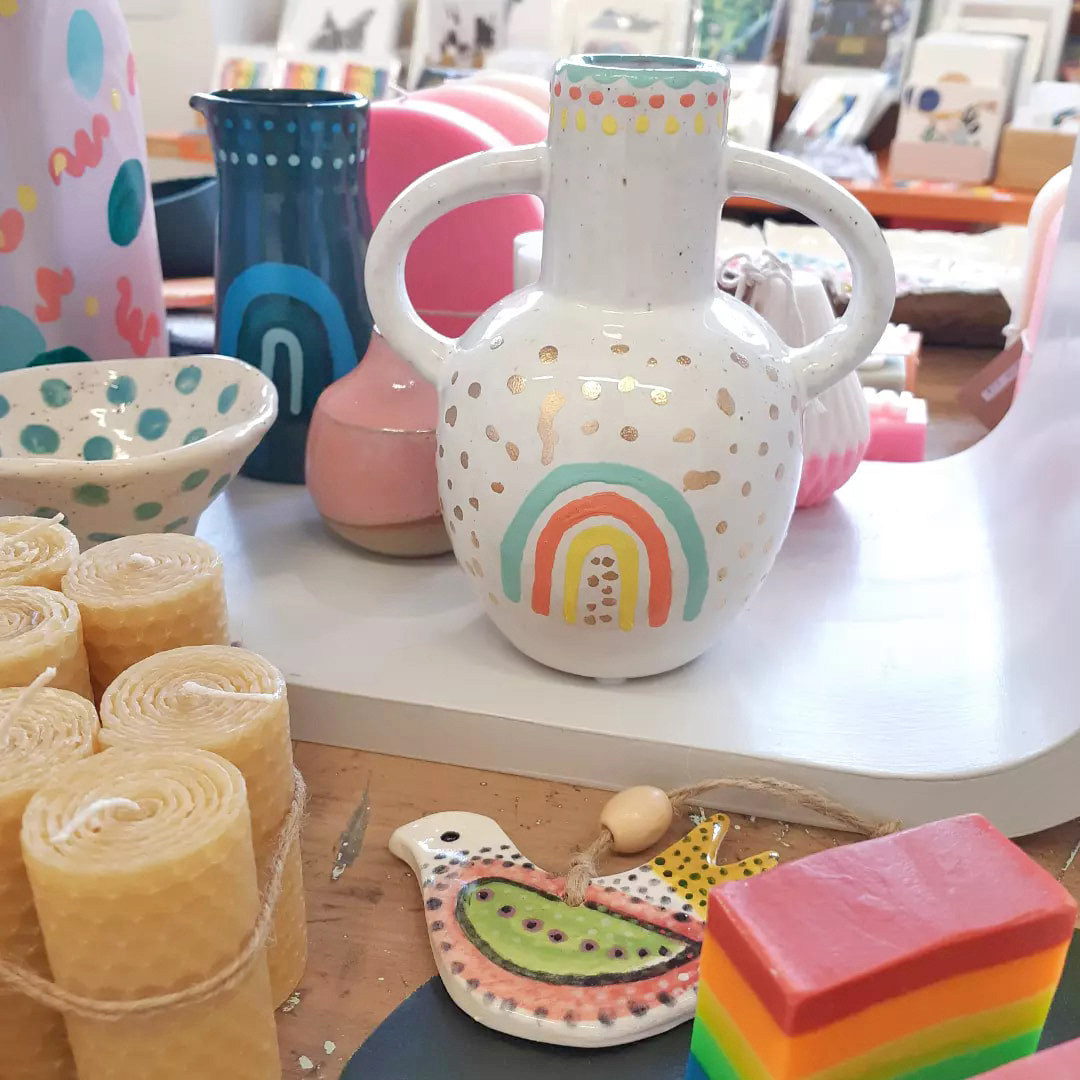 Follow the social icons below to be taken to Immer Farbe's social pages.
And hit the big button below that to be taken to the Immer Farbe website and online shop.